Breast Augmentation in Rockford, IL
Over the course of his career, board-certified plastic surgeon Dr. Pedro Rodriguez has performed numerous breast augmentation procedures to help women who are looking to enhance the size and shape of their breasts. As a breast specialist, he regularly performs breast augmentation surgery on women wishing to achieve curvier, more defined contours.
During consultation, Dr. Rodriguez examines the patient's breasts and listens to her aesthetic goals. He assesses each patient's candidacy for the procedure before describing the surgery in detail and setting reasonable expectations for what breast augmentation can accomplish.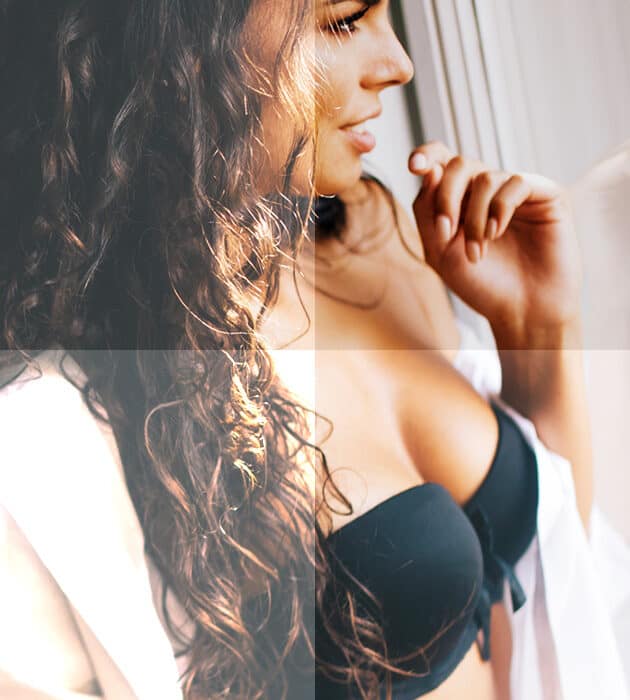 View Our Before & After Gallery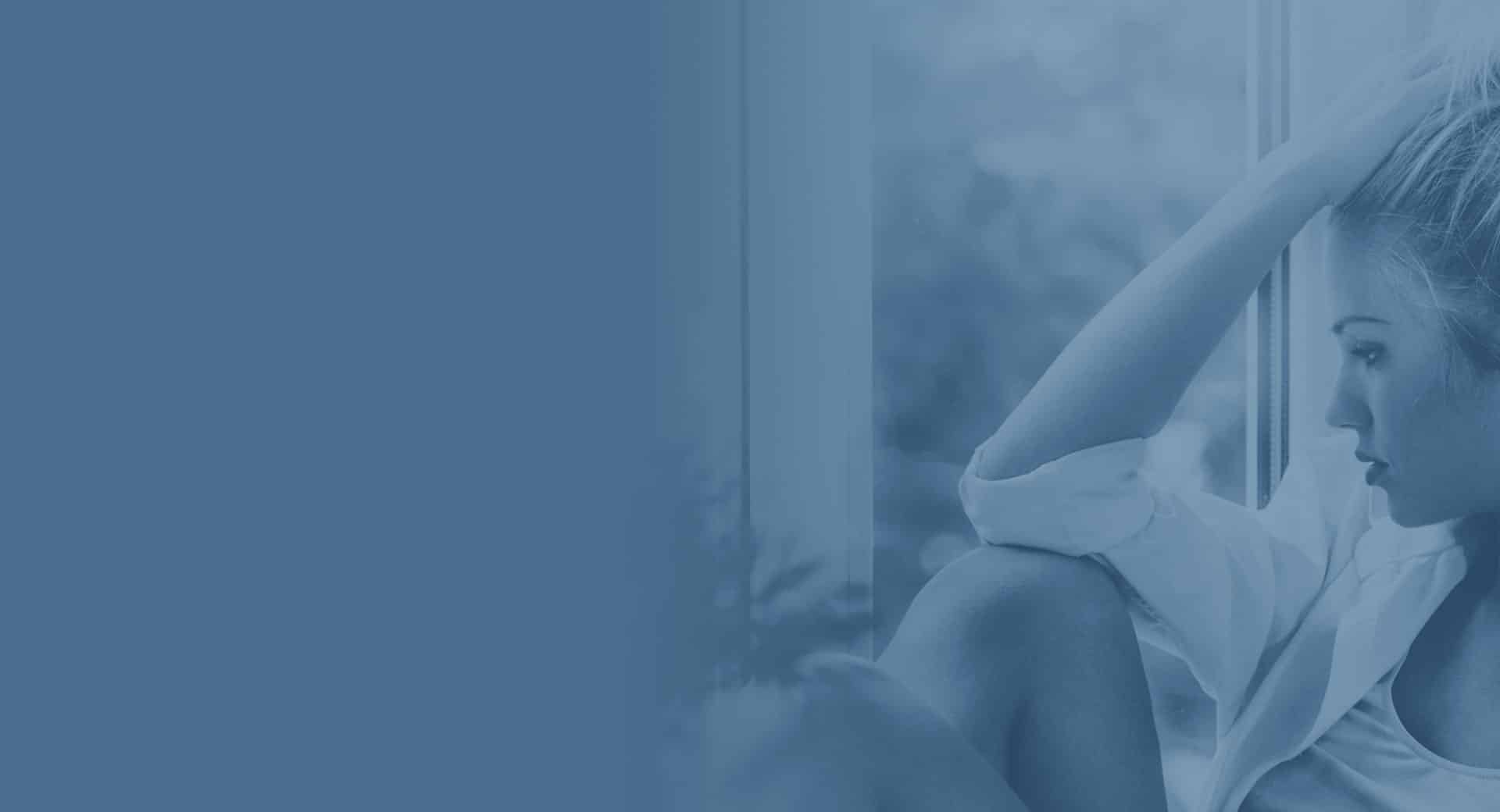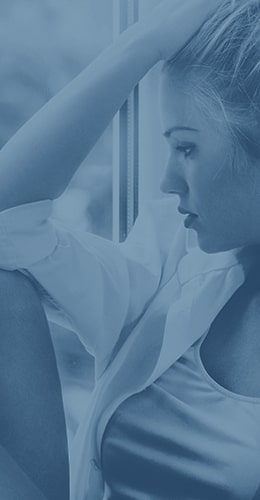 The Pedro Rodriguez Difference
Dr. Pedro Rodriguez is an elite plastic surgeon who performs cosmetic and reconstructive surgery. He specializes in breast, body and face procedures. Merging advanced techniques with his keen eye, he produces transformative results for his patients that are both attractive and natural-looking.
Patients in Rockford choose Dr. Rodriguez because of his outstanding surgical skills and attentive care. Through decades of experience, he understands precisely how to rejuvenate the face and achieve appealing breast and body contours. He takes pleasure in helping his patients build confidence by reaching their aesthetic goals.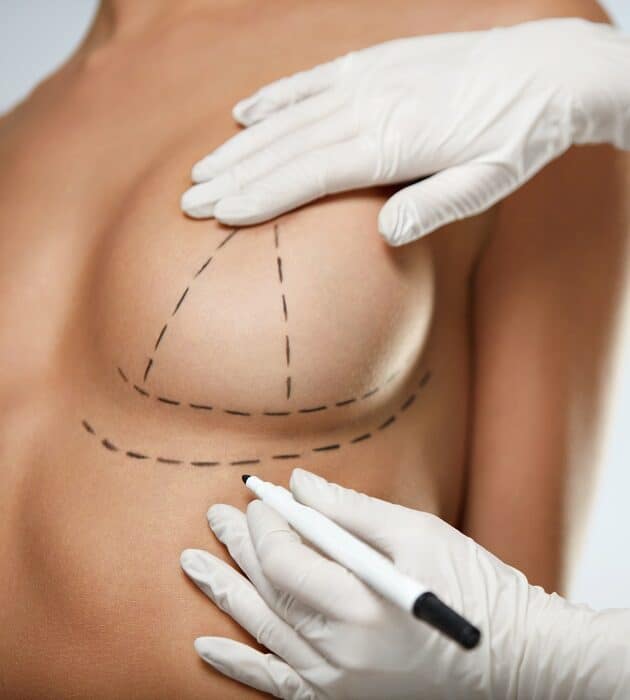 Breast Implant Types
During the consultation, Dr. Rodriguez guides and educates patients regarding implant size selection to achieve the breast appearance they desire. There are two main implant styles used in breast augmentation surgery:
Saline implants
Saline implants use a round silicone shell and are filled with purified salt water. Some patients find this style of implant preferable because, in the rare event that an implant ruptures, the body can safely absorb the saline solution without suffering any health repercussions. Additionally, Dr. Rodriguez is able to make slightly smaller incisions during surgery because the implants can be inflated after being placed in the body.
Silicone gel implants
Silicone implants are made with a silicone shell and filled with an elastic-like gel — also made of silicone — at the center. Dr. Rodriguez's patients often prefer silicone implants because they feel and move the most like real breasts. Silicone gel implants are highly safe. Like any other implant, there is a small-percentage risk of rupture. In the event that an implant does rupture, Dr. Rodriguez recommends removal of the implant with replacement for the best aesthetic result.
Form-stable implants are a form of silicone breast implants. The silicone used in these implants is firmer than the traditional variety, allowing it to hold its shape. Form-stable implants, sometimes called "gummy bear" implants, may have a teardrop shape that most closely resembles the natural breast appearance.
Breast Augmentation Procedure
Dr. Rodriguez typically performs breast augmentation surgery in approximately two hours, with the patient under anesthesia for the duration. He uses one of three incision styles to insert the implants, which the patient will agree to prior to the surgery. The most common incision is the inframammary incision, which is made along the natural inframammary breast crease where the breast meets the chest wall. With this placement, the ensuing scar hides easily along the fold. Another option is a periareolar incision, which is placed around the inferior border of the areola. At this location the incision blends in well with the pigment of the areola. Transaxillary, the final type of incision, is placed inside the axilla, thereby avoiding any scarring around the breast itself.


Breast Augmentation Recovery
Dr. Rodriguez instructs his breast augmentation patients to focus on rest and relaxation following surgery. He will prescribe pain medication to assist patients with any discomfort. Breast augmentation patients should wear the compression garment provided by Dr. Rodriguez as instructed in order to accelerate the healing process and ensure optimal results.
The first 24 hours. Within the first 24 hours following surgery, you will experience the bulk of the discomfort associated with recovery. Swelling, bruising, and chest tightness are common at this stage.
The first week. In the days following surgery, you may notice that the soreness, bruising, and fatigue starts to diminish. Most patients feel well enough to return to their work-related activities within seven to 10 days depending on their work requirements.
Three to four weeks following surgery. Pain and discomfort should have significantly subsided at this point. You may notice reduced swelling and bruising as well. Although your true results are a few weeks away, you may be able to get an idea of your new breast contour.
Four to six weeks following surgery and beyond.  Dr. Rodriguez encourages his patients to avoid strenuous exercise for six to eight weeks to allow sufficient time for their breasts to fully heal. It can take several months for the final results of breast augmentation to be fully appreciated, but most patients in his practice will see their final appearance by the 8-12-week mark. The breasts should feel and look more natural at this point.
Breast Augmentation FAQ
Am I a candidate for breast augmentation?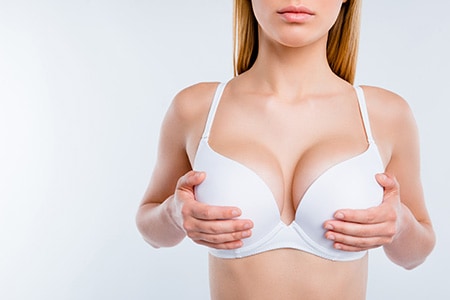 Breast augmentation can provide a host of benefits for the patient.   If you have breasts that are flattened, asymmetrical, or otherwise not complementary to your shape, you may be a great candidate for augmentation. Additionally, if you have recently experienced a change in your breasts, such as breastfeeding-related volume loss, breast augmentation may be the right solution.
Should I wait until after pregnancy for breast augmentation?
There is never a one-size-fits-all answer when it comes to the timing of breast augmentation. It is perfectly fine for a woman to choose to enhance her breasts before deciding to start a family. Likewise, since pregnancy and breastfeeding can change the shape and volume of the breast, a woman may decide to wait until after having children to enjoy the results of breast augmentation.
Are implants safe?
Breast augmentation is a common procedure, the results of which are enjoyed by many patients. Breast implant safety is taken seriously by the American Board of Plastic Surgery, and Dr. Rodriguez. Rest assured that implants are safe. As with any surgery, there are risks involved, and Dr. Rodriguez will go over all safety information with you during your consultation.
Can breast augmentation include a lift?
Many patients opt to have a lift accompany their augmentation. Breast augmentation with lift helps enhance the contour of the breast while improving the position, resulting in a more youthful and perky appearance. If you are considering other procedures to combine with your breast augmentation, talk to Dr. Rodriguez about your options.
When can I get back to work following surgery?
As with any procedure, it is important to closely follow Dr. Rodriguez's aftercare instructions for the best outcome. Dr. Rodriguez will make recommendations as to when you should resume exercise and work. Typically, at the four- to six-week mark, most patients are able to get back to regular activities, and the appearance of the breast should appear more natural.
Can I breastfeed after my surgery?
It is possible to breastfeed with implants, but the size, shape, and position of the implants, as well as the placement of the incisions plays a role in the volume of the mother's milk supply. It is important to discuss your breastfeeding goals with Dr. Rodriguez ahead of your breast augmentation.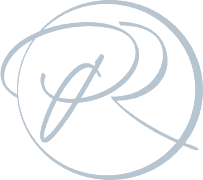 Meet with Dr. Rodriguez
If you have been considering breast augmentation, please schedule a consultation with board certified plastic surgeon Dr. Rodriguez today.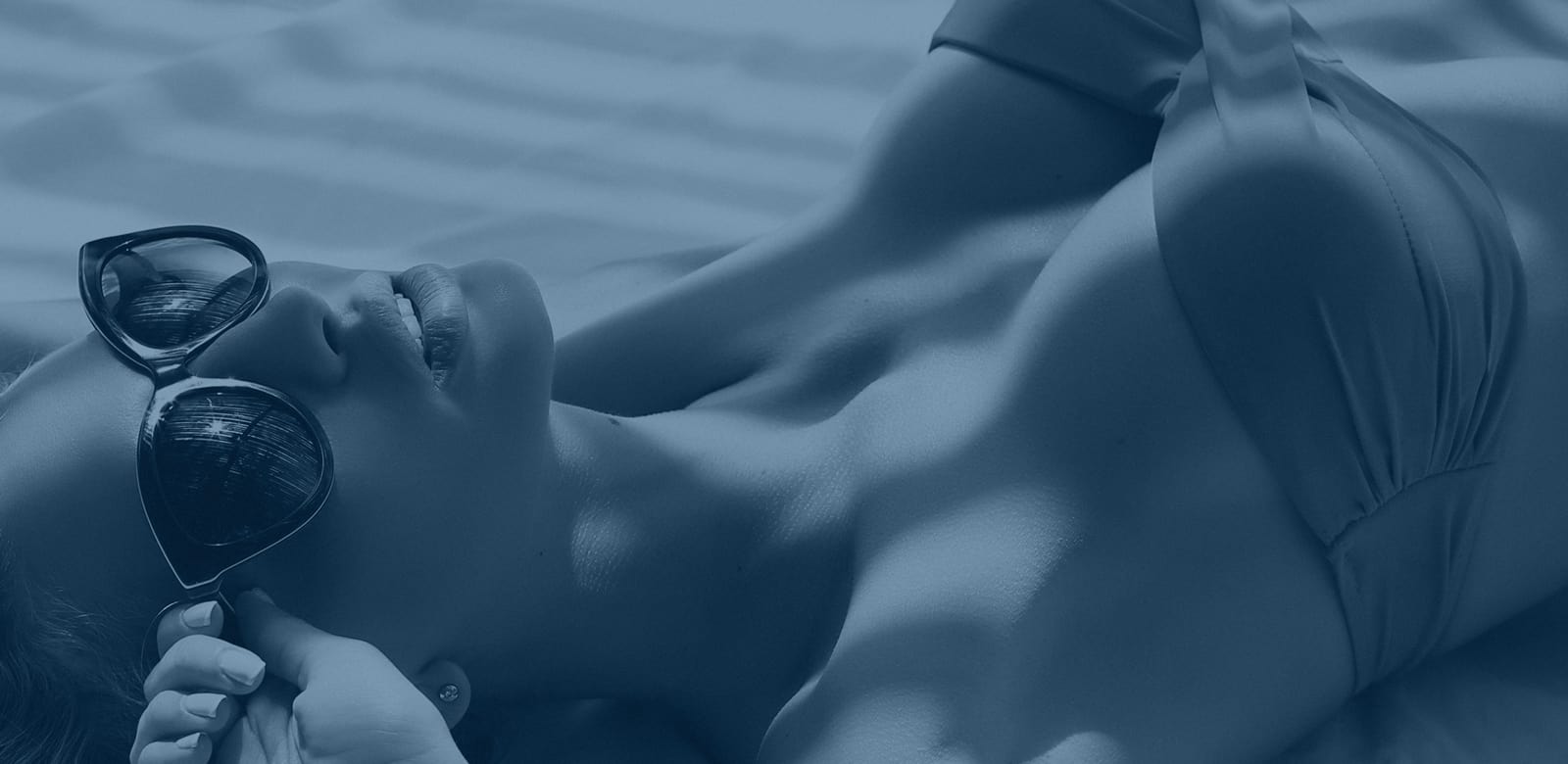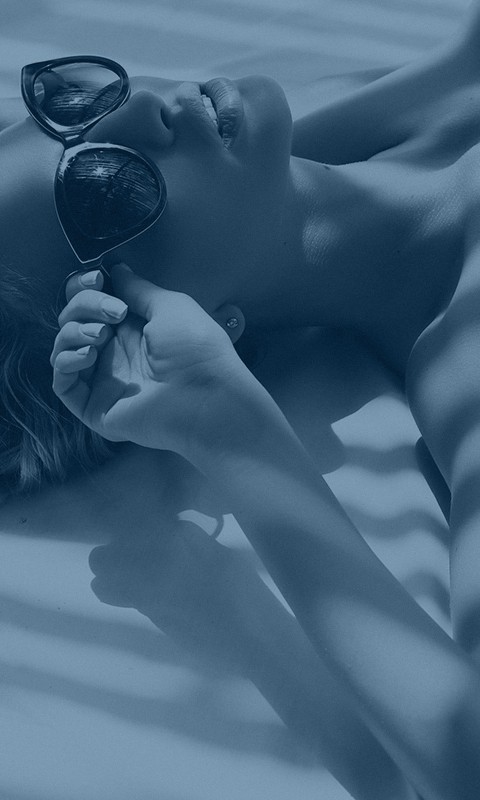 Before & After
Gallery
View Our Gallery
Rockford
5995 Spring Creek Rd, Rockford, IL 61114
Office Hours
Monday – Friday
8am – 5pm

Contact Us